If you get lost, this one!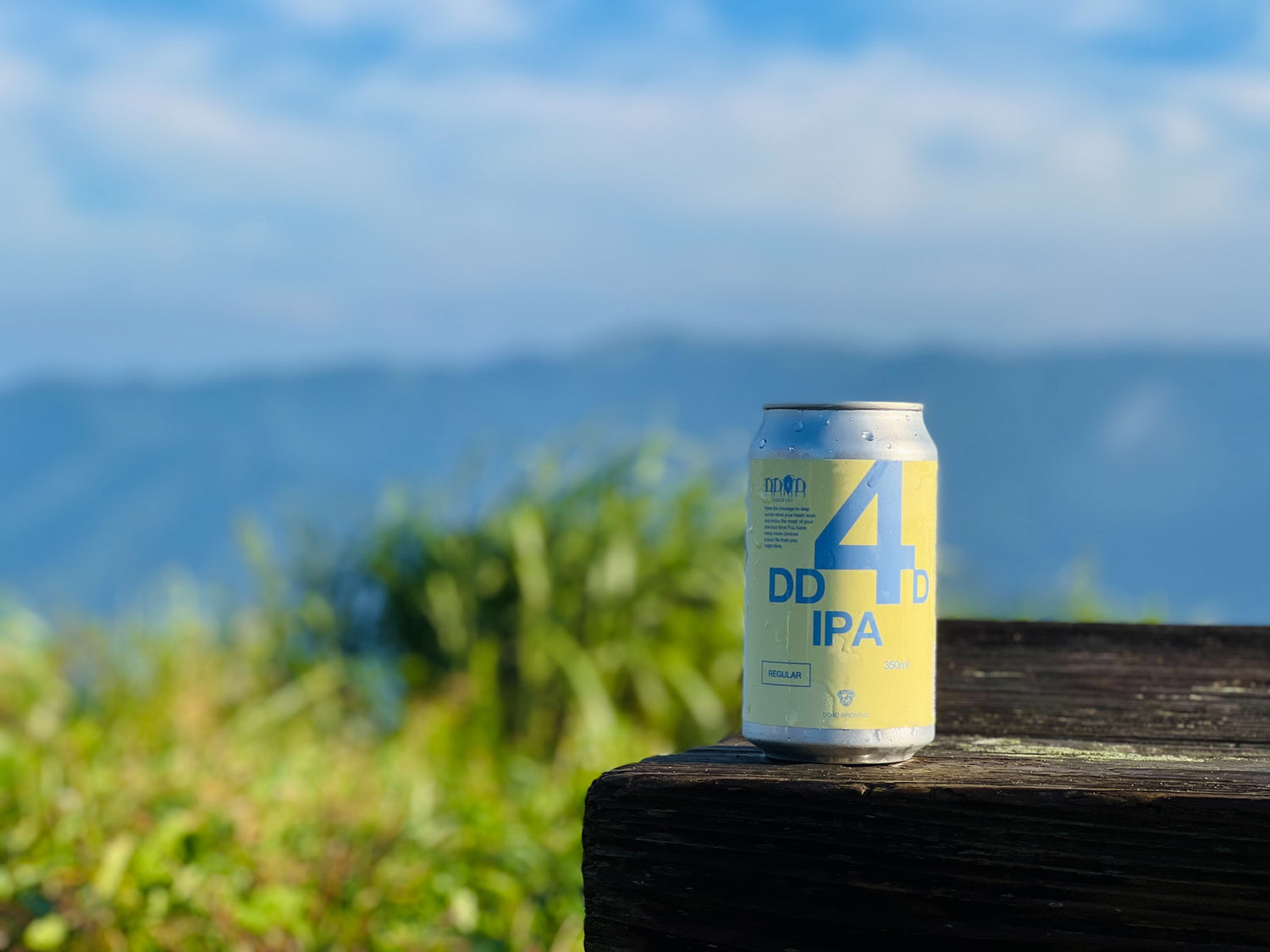 What is "DD4D IPA"?
DD4D IPAとは?
迷ったらこれ。ホップをふんだんに使用したクラシックなアメリカ西海岸風IPAです。ホップによる柑橘の香り、草原のような爽やかな香り、心地よい苦味が特徴。麦のほんのり甘い余韻もクセになります。単品でも、味の濃い料理と合わせてもお楽しみ頂けるビールです。

Why "DD4D IPA"?
名前の由来
We have made West Coast IPA, which originated on the West Coast of the United States, a staple so that you can continue to drink IPA as a classic staple. The name is a combination of the brand name and IPA, and is a straight "DD4D". IPA". Other staples include "Don Jalapeño" and "DAILY". DOSE" is one of the reasons why I wanted to keep it simple.
Beer's Story
開発ストーリー
Craft beer, which is full of diversity, uses various secondary ingredients, but I wanted to include at least one straight beer in the standard. When we visit a new brewery, the first thing we order is an IPA. It is a beer style that tests the brewery's ability. DD4D members also like IPA, so we aim to make a delicious IPA that both customers and staff will love.

Brew Hacks
製造へのこだわり
It's a simple beer style that doesn't use any secondary ingredients, so the quality and quantity of hops and brewing techniques are directly visible.
Since we use a lot of hops, it is important to control oxygen (to prevent the beer from deteriorating).
In addition, by adding a large amount of sugar (sucrose) that yeast can decompose, you can increase the degree while suppressing the sweetness.
The higher the degree, the better the hop aroma and the more IPA-like.
Owner's Comment
代表の一言
Speaking of craft beer, West Coast IPA. I would like to master this beer more and more, although it is simple but deep. If you have a request to use this kind of hop, please feel free to suggest it. I will use it as a reference for next year's recipe! I love curry, and curry and IPA go really well together. Everyone should try it!
Citrus scent from hops, refreshing scent like grassland
Pleasant bitterness, slightly sweet aftertaste of barley
DD4D IPA (West Coast IPA)
Regular price
Sale price
¥3,900
Unit price
per
Sale
Sold out
Share
View full details