Company Profile
DD4D BREWING & CLOTHING STORE
Address: DD4D Building 1F, 4-2-6 Chifunecho, Matsuyama City, Ehime Prefecture
Phone number: 089-932-7764
DD4D FACTORY & CURIOSITIES
Address: 2-12-19 Sumiyoshi, Matsuyama City, Ehime Prefecture
Business days: Saturdays and Sundays Business hours: 11:00-17:30
©JAPANDEMIC COMPANY CO., LTD.
(Craft beer brewing, brewing consulting business, restaurant management)
Website: https://www.japandemic.co.jp/
BEER Mail: info@japandemic.co.jp
Affiliate
©T's-Factory., LTD.
Website: https://www.ts-factory.co.jp/
APPAREL Mail: dd4d@ts-factory.co.jp

©YYG BREWING COMPANY. (DD4D's Sister Brewery)
Website: http://www.yygbrewery.com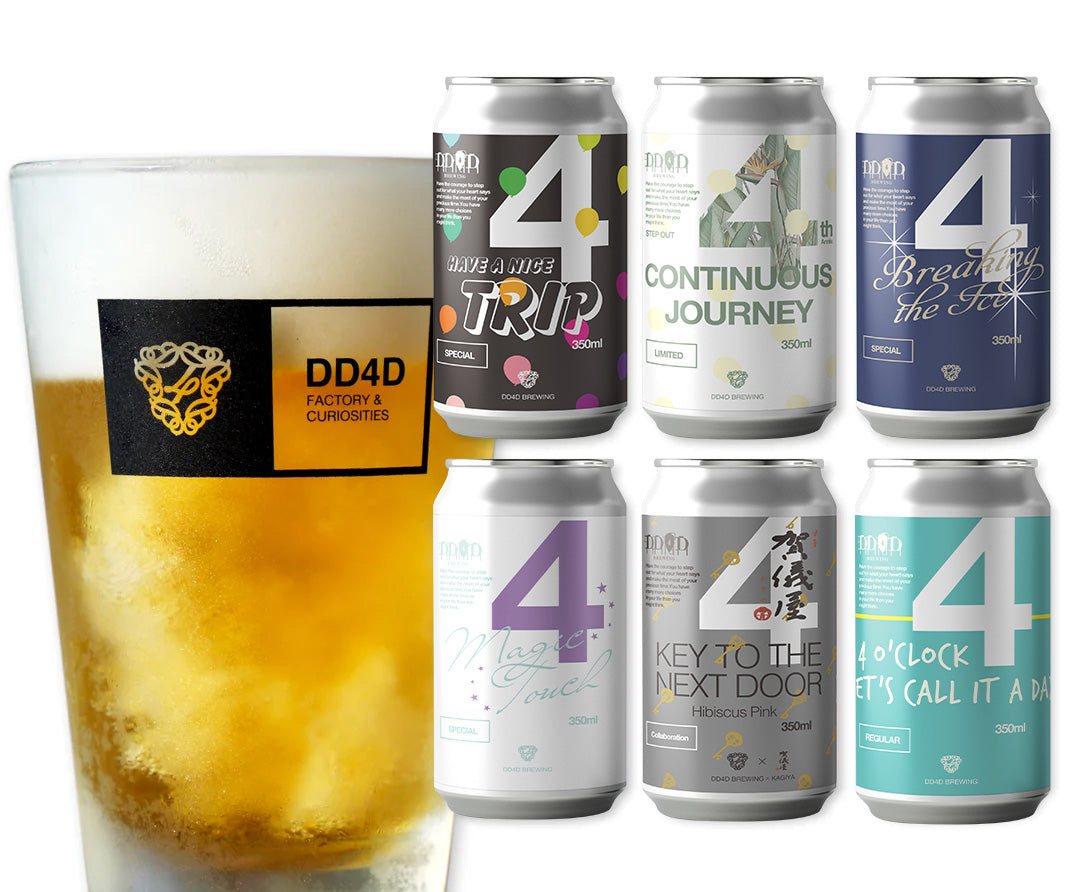 DD4D trial set
A set of 6 DD4D classic beers recommended for first-timers. You can enjoy diversity with all different beer styles. This set is easy to drink even for craft beer beginners and makes it easy to find your favorite beer.
View product