DD4D FACTORY & CURIOSITIES
Brewery
DD4D FACTORY which started operation in November 2021. By introducing PSS equipment made in Slovakia, it has become possible to produce beer with a higher quality than ever before. There are 6 1200L fermentation tanks and 1 2400L fermentation tank. The new factory started manufacturing canned beer instead of bottled beer. The stainless steel tank that shines in the inorganic concrete space is impressive.
Bar Space
DD4D FACTORY & CURIOSITIES pre-opened in December 2021. Curiosities means "curiosity, find, curiosity". In the tap room (tasting room) next to the new factory, we are preparing "food" and "things" that we DD4D think are good. Please feel free to come by.
DD4D FACTORY & CURIOSITIES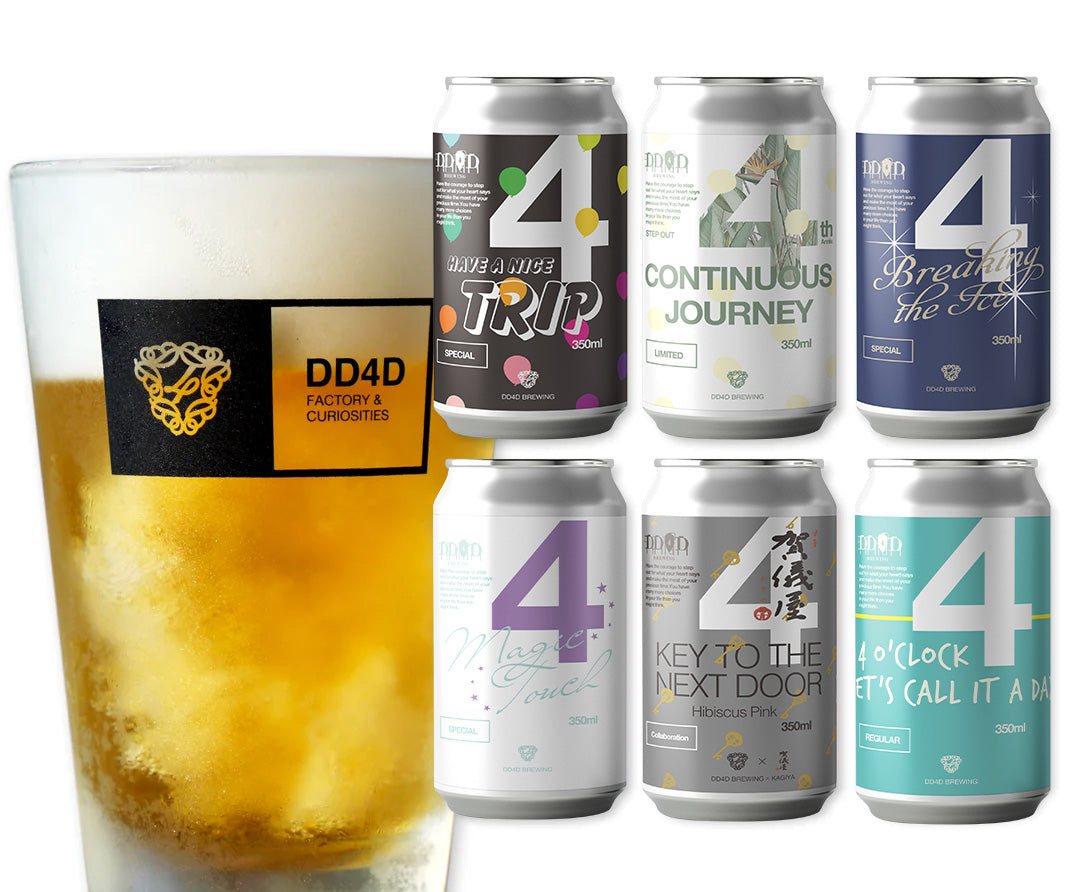 DD4D trial set
A set of 6 DD4D classic beers recommended for first-timers. You can enjoy diversity with all different beer styles. This set is easy to drink even for craft beer beginners and makes it easy to find your favorite beer.
View product