DD4D BREWING & CLOTHING STORE

Store Concept "Have fun!"

DD4D is a store that provides "excitement" for everyone's life. Openhearted and friendly customer service and a free and unique space. High-quality beer full of diversity and selected fashion. We fused different elements with the concept of "Have fun!" A shop that transcends time and delivers "excitement". "Stop by DD4D"



Fashion Store
At the fashion store at the entrance, select brands that strongly convey the creator's "worldview" and "message". We value "personality and freshness" for our customers, and propose playful styles and fashions that are not bound by preconceived notions such as genres and categories.

Bar Space
In the center is a beer bar where you can drink "freshly brewed beer". You can enjoy fresh beer brewed at the brewery next door. DD4D continues to make new beers almost every week, producing over 150 different types of beer over the past four years. Recommended not only for people in the neighborhood, but also for those who are traveling. Enjoy a playful and free space for lunch or after-party.


Brewery
A glass-enclosed brewery quietly nestled in the back of the store. The inorganic stainless steel tank that shines in the select shop has a somewhat fresh feeling. Here, new products are produced about three times a month, and we deliver high-quality, playful beer to customers all over Japan and overseas. (Click here for past beer collections)
DD4D BREWING & CLOTHING STORE
Phone number: 089-932-7764
Business hours : 11:00-20:00 (LO: 19:30)
Friday and Saturday: 11:00-21:00
 

(LO: 20:30)
*Business hours have been shortened for the time being.
*Closed on Wednesdays
*We will inform you on SNS when business hours change.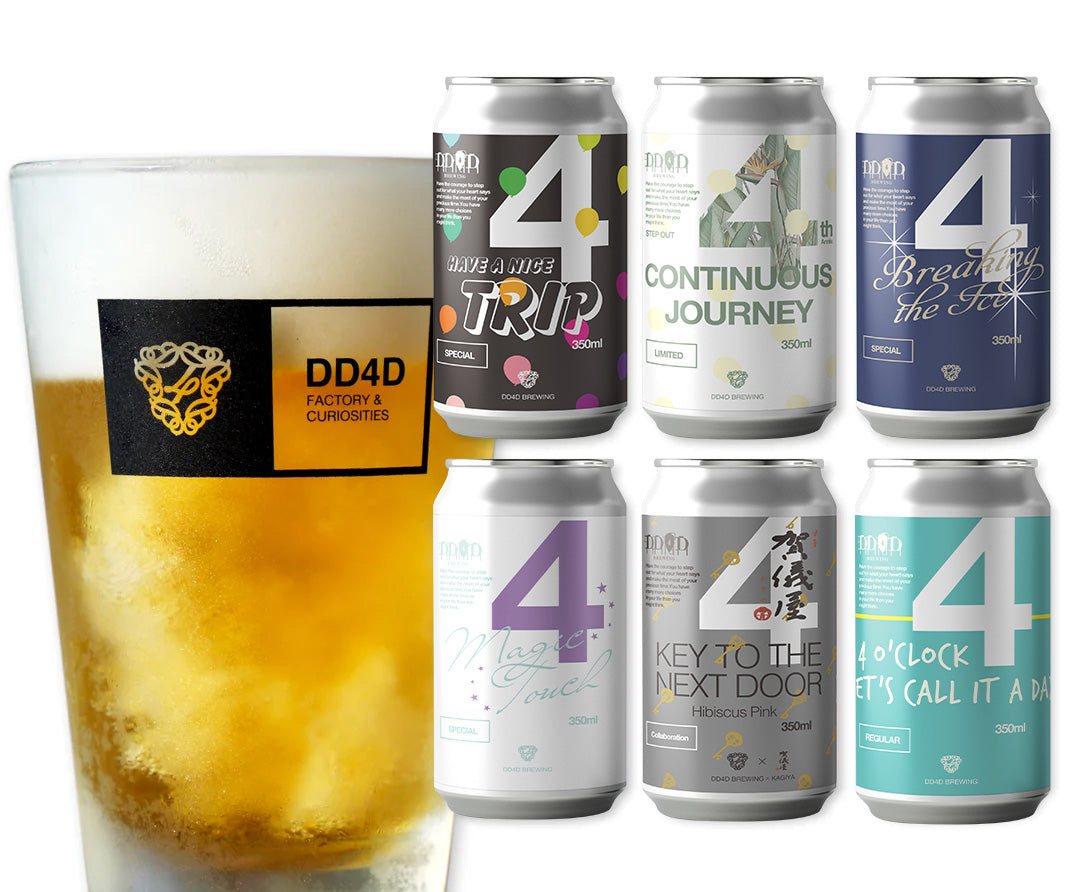 DD4D trial set
A set of 6 DD4D classic beers recommended for first-timers. You can enjoy diversity with all different beer styles. This set is easy to drink even for craft beer beginners and makes it easy to find your favorite beer.
View product